Commitment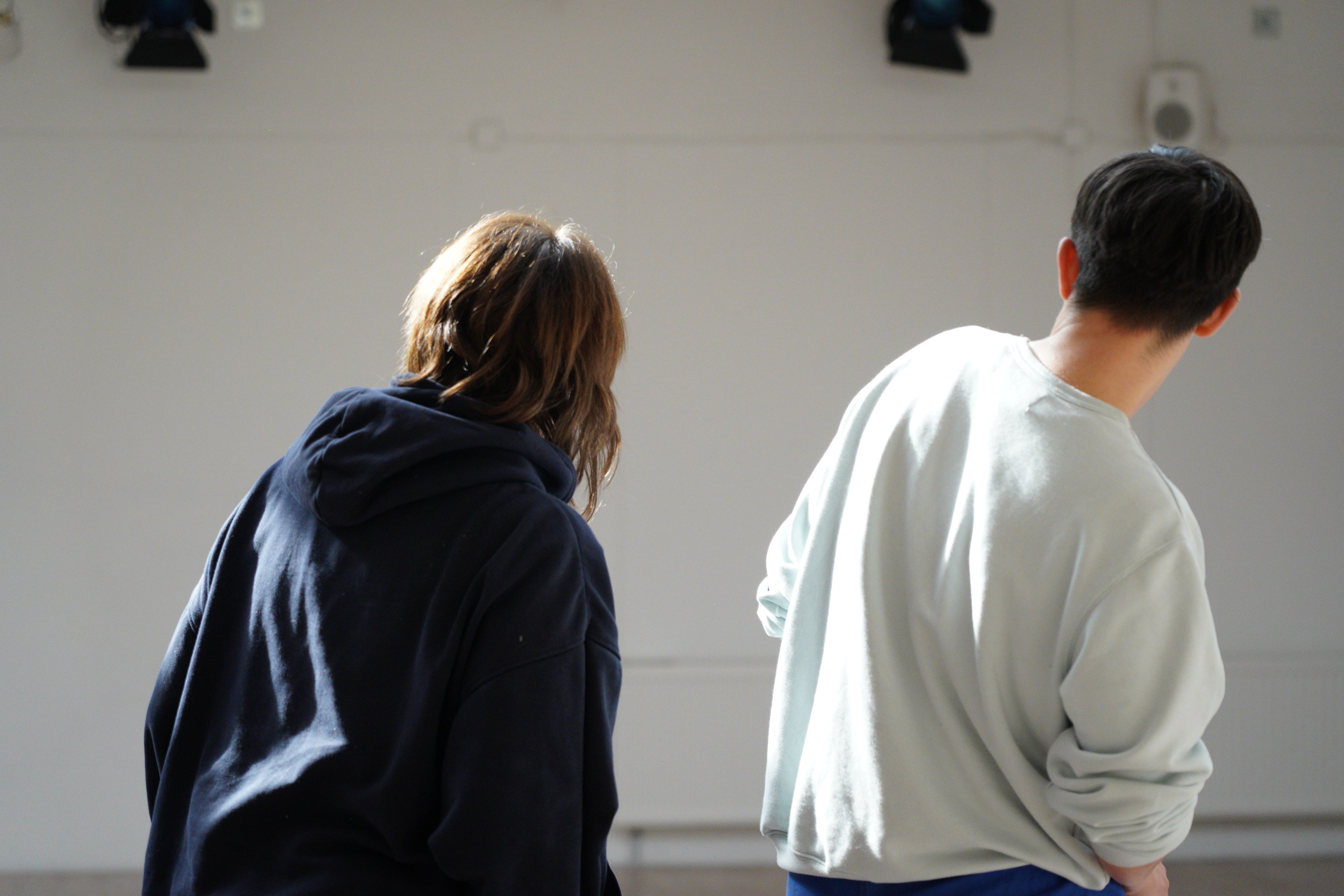 1/1
The performance Commitment by choreographers Ana Laura Lozza & Bárbara Hang explores states of commitment and dedication to make them visible as deeply rooted, yet inherently fragile experiences. Anchoring their work to the materiality of words and sounds, the choreographers move on the playing field between the familiar and the unfamiliar, between given and new paths, and between seemingly universal perspectives and intimate angles.
Two generations of performers, Barbara Schmidt-Rohr and Ton Bogataj, together with musician Jana Sotzko, question memories, associations and meanings and create a choreography of stories and songs that lead them into a future of intentional unknowing. What forms manifest when certainty gives way to groping, unknown movement?
Premiere: Sat 7.10. 2023, 20:15
Sun 8.10. 2023, 18:00
Lichthof Theater Hamburg
By: ANA LAURA LOZZA & BÁRBARA HANG
Performance: BARBARA SCHMIDT-ROHR, TON BOGATAJ, JANA SOTZKO
Light: CATALINA FERNÁNDEZ
Sound: JANA SOTZKO
Space: ANA LAURA LOZZA & BÁRBARA HANG
Production: KATJA KRUGLIKOVA | PK3000
PR: APRICOT PRODUCTIONS
Foto: MARIA KOUSI für Lake Studios
Technik: NOURDIN GHANEM
A production by Ana Laura Lozza & Bárbara Hang/Acá No Hay Delivery. In cooperation with Kunstencentrum BUDA Kortrijk and LICHTHOF Theater Hamburg. Supported by Department for Culture and Media Hamburg and the Hamburg Cultural Foundation. With the kind support of Lake Studios Berlin. The research residency preceding the project was supported by Fonds Darstellende Künste/PACT Zollverein with funds from the Federal Government Commissioner for Culture and the Media within the framework of NEUSTART KULTUR, and by the aid program DIS-TANZEN of the Dachverband Tanz Deutschland.