The Bee Treasure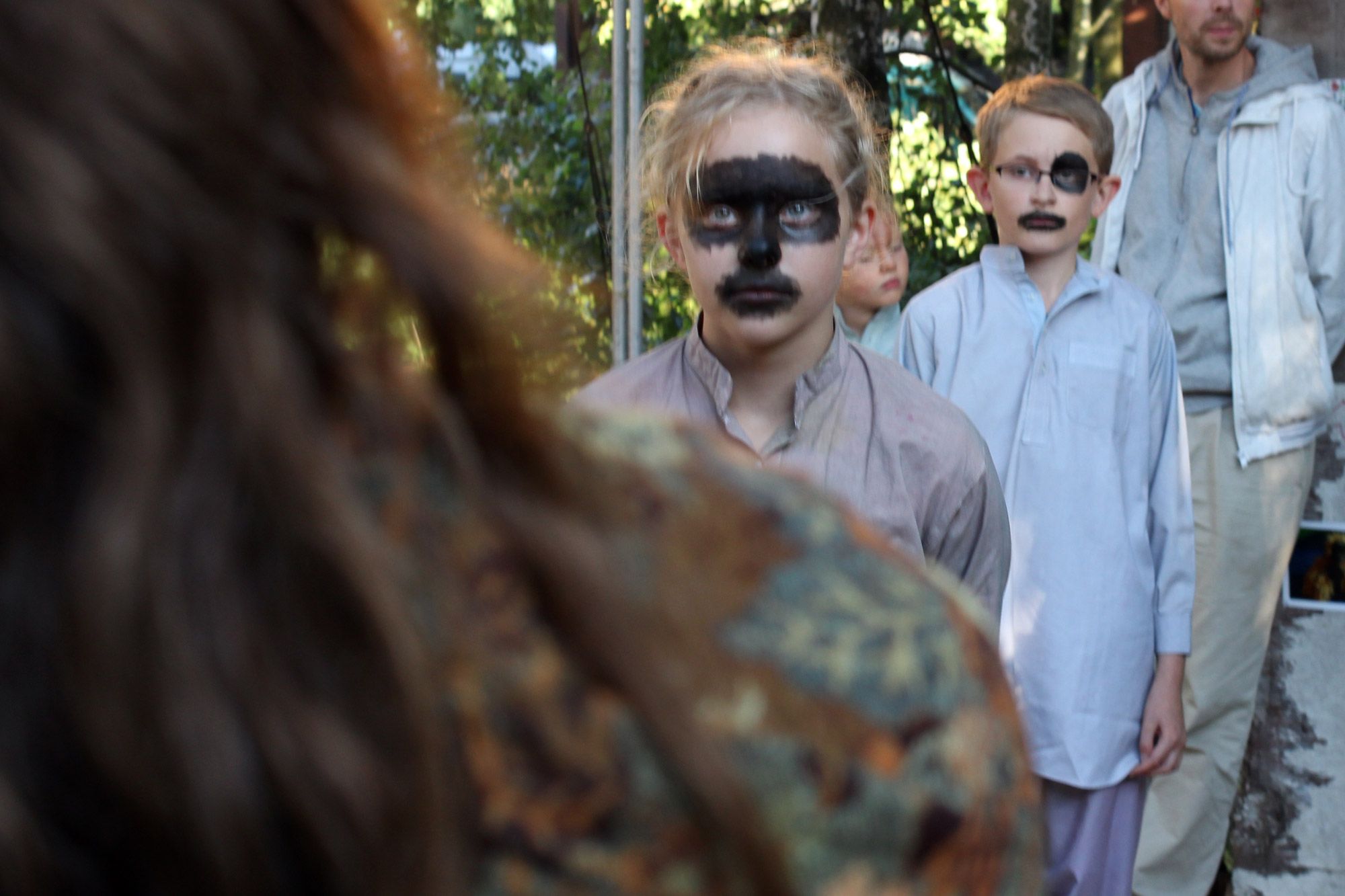 1/12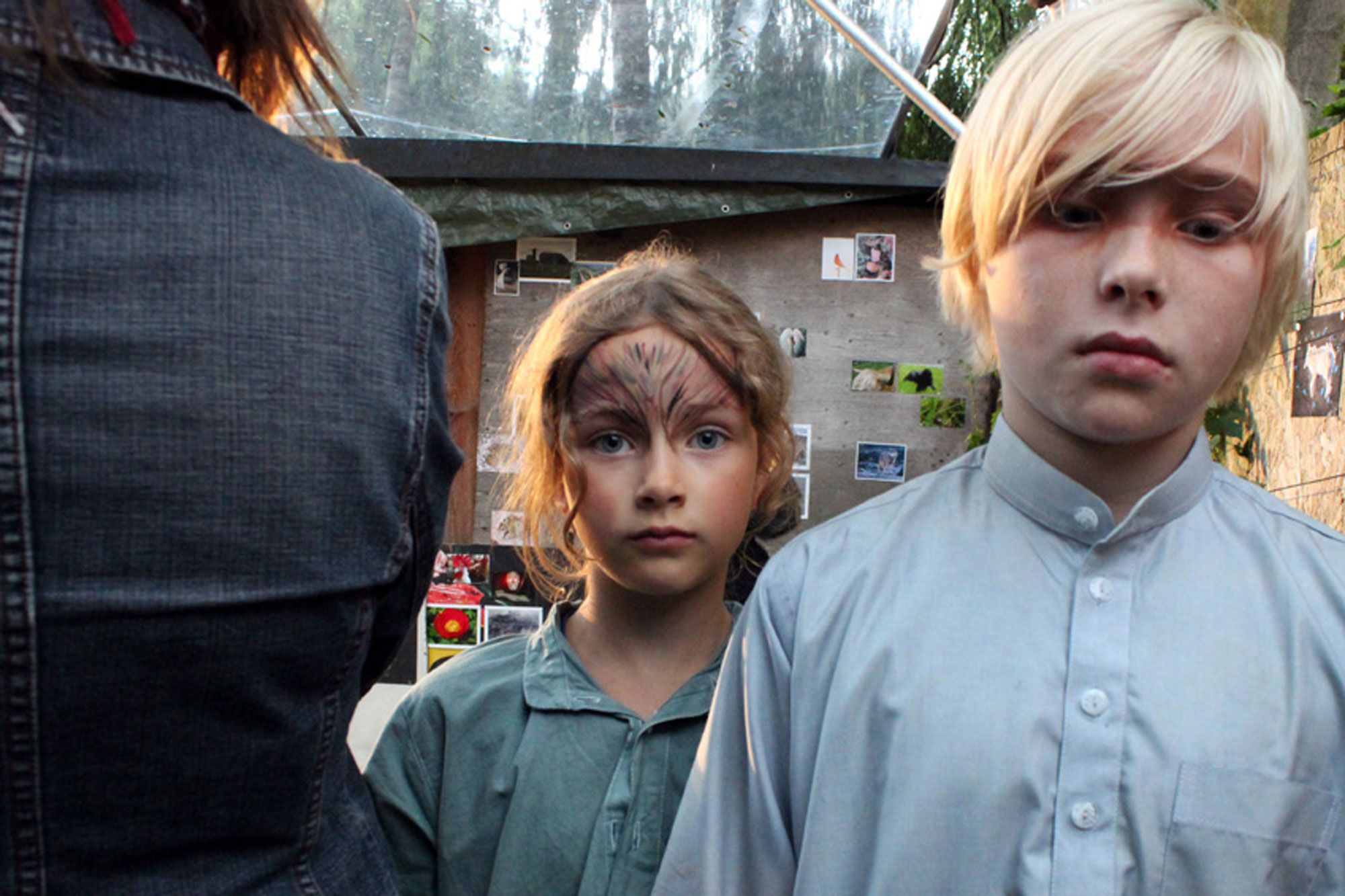 2/12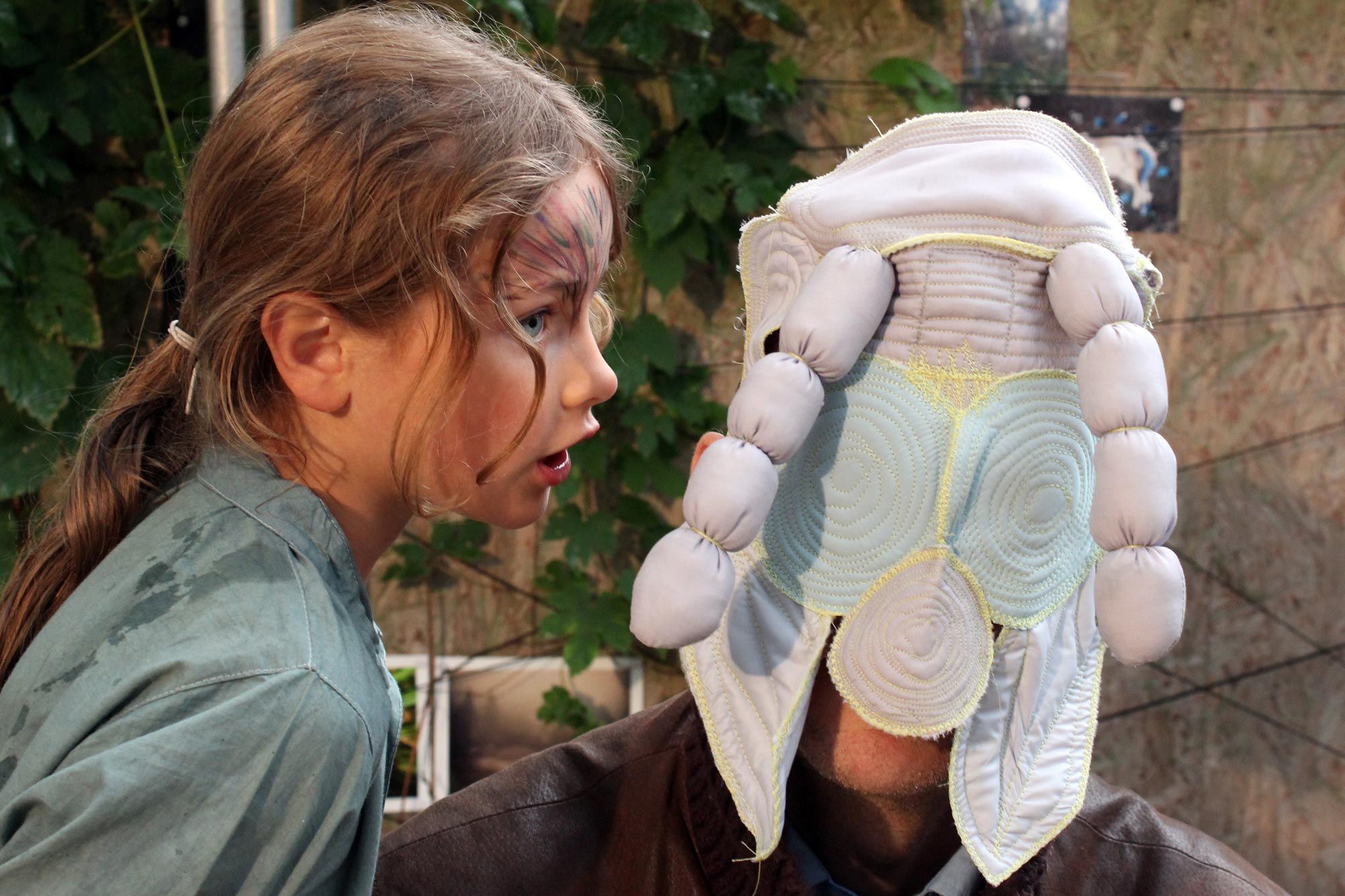 3/12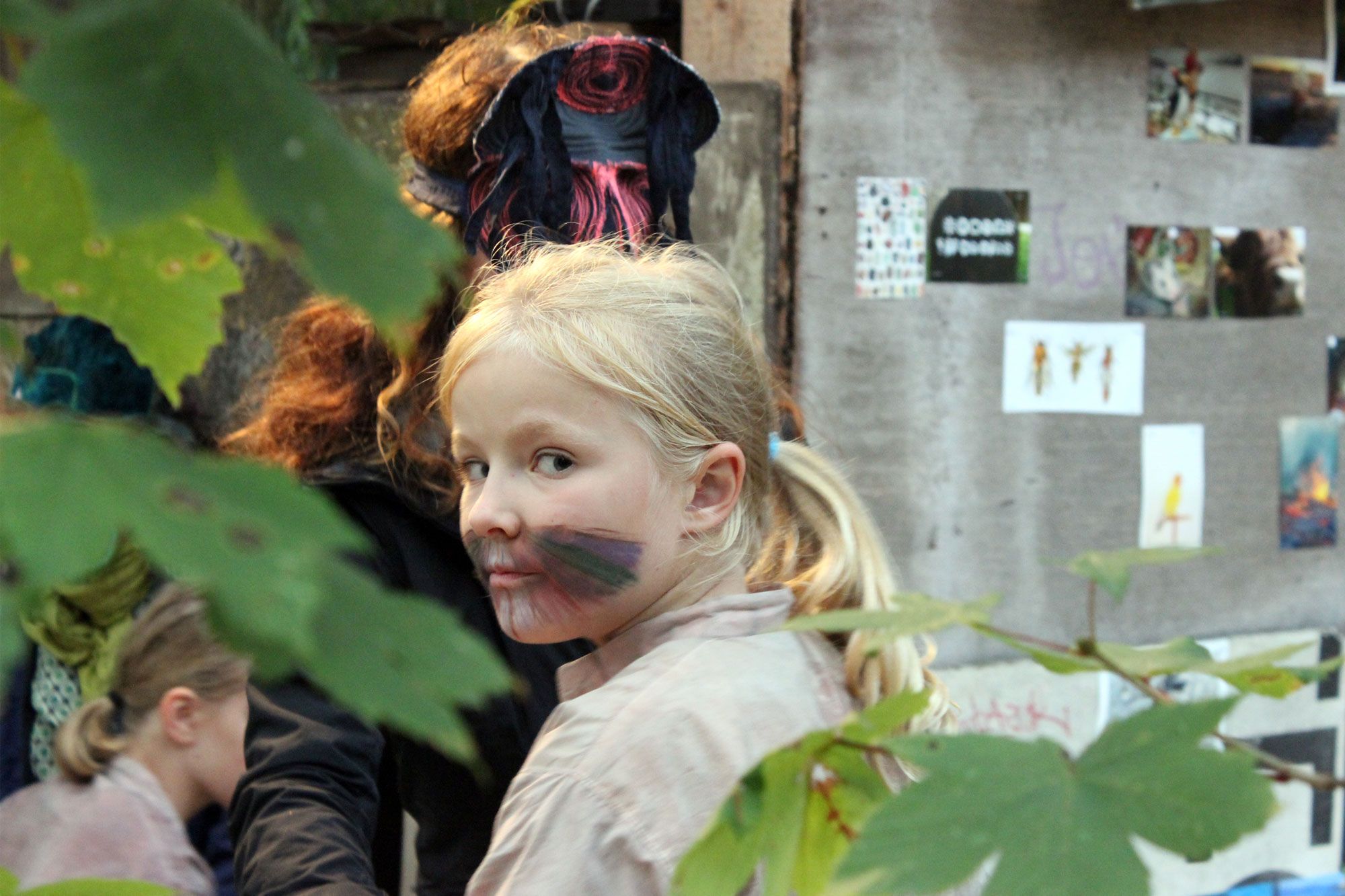 4/12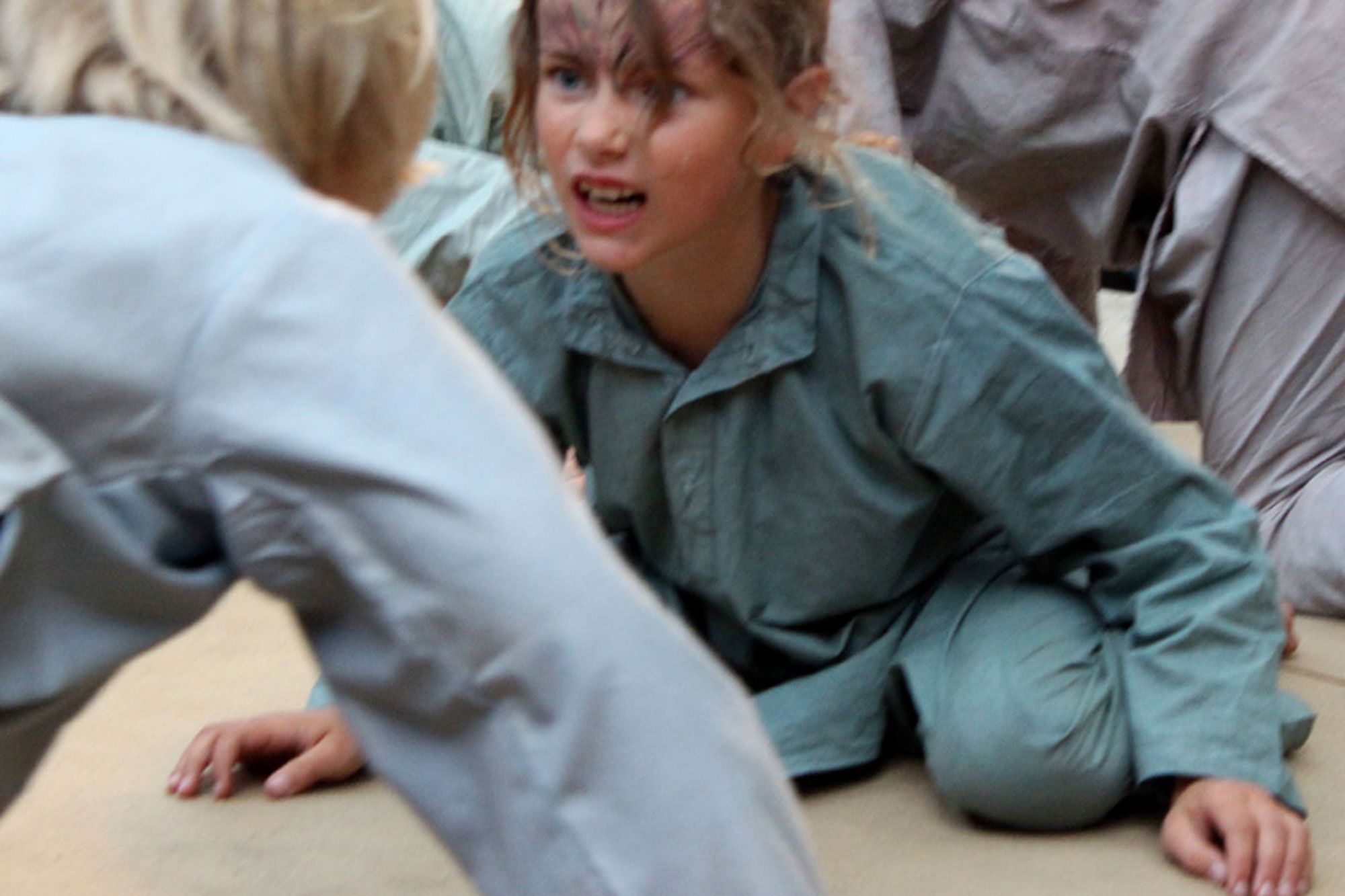 5/12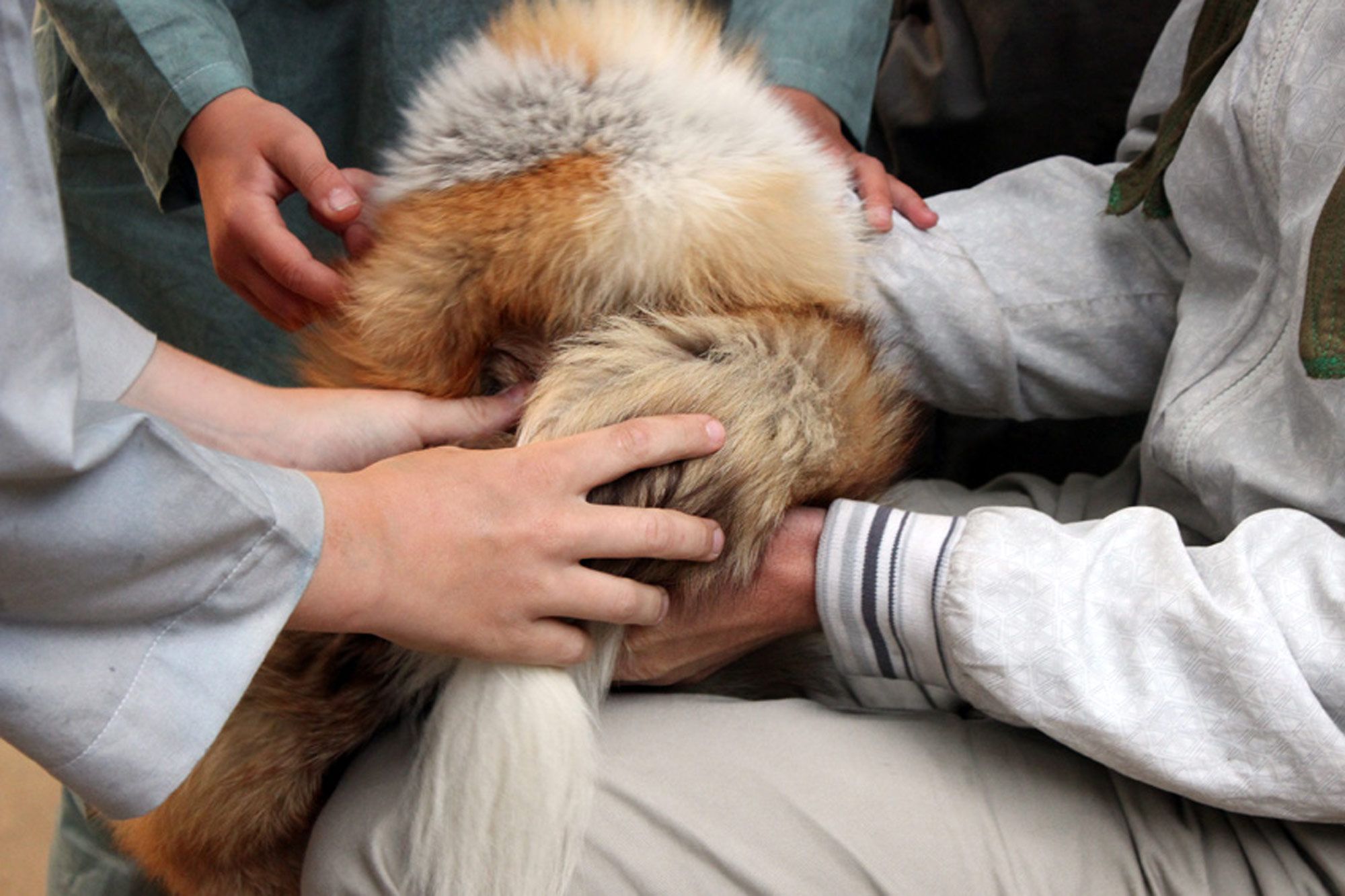 6/12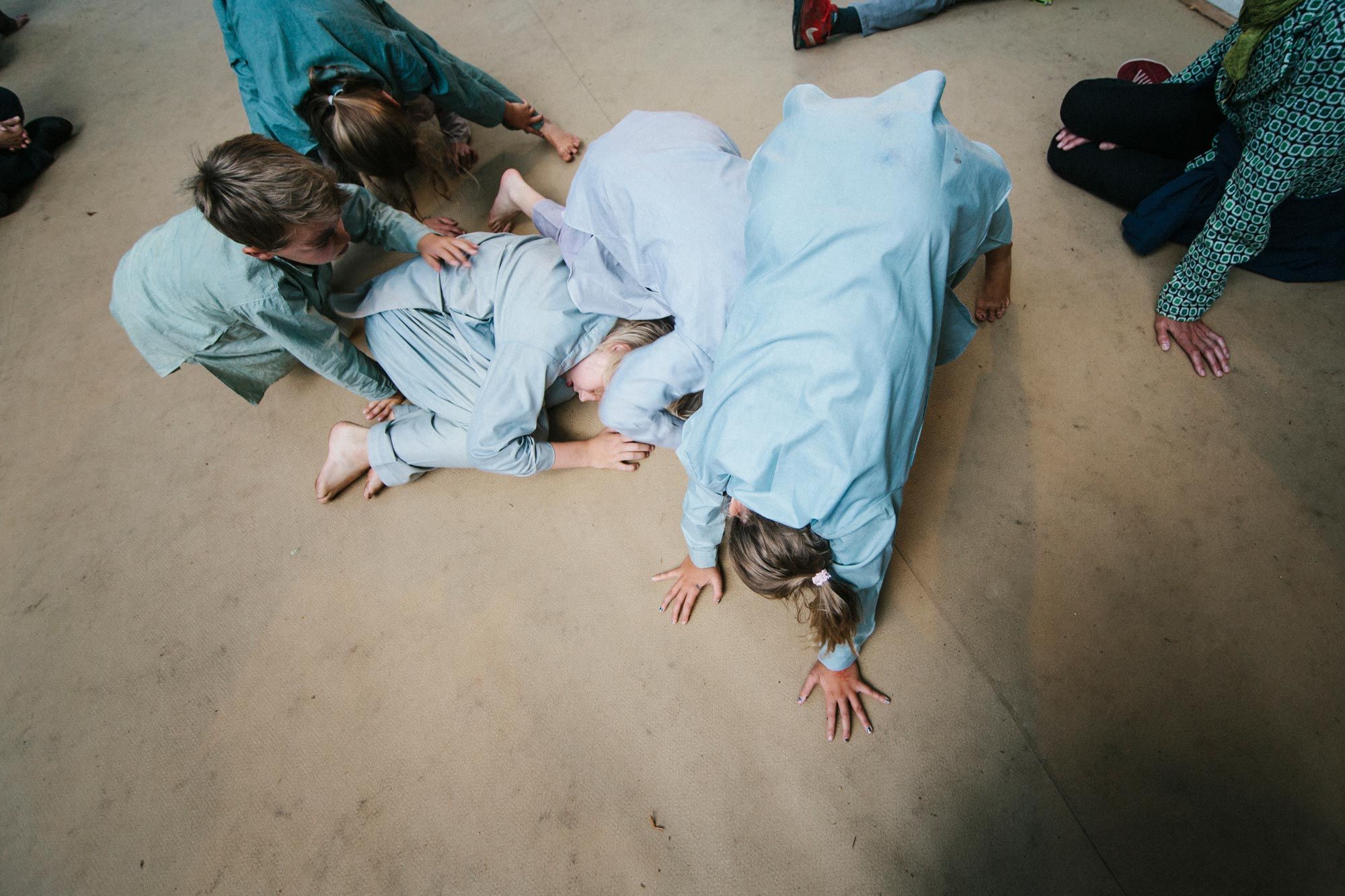 7/12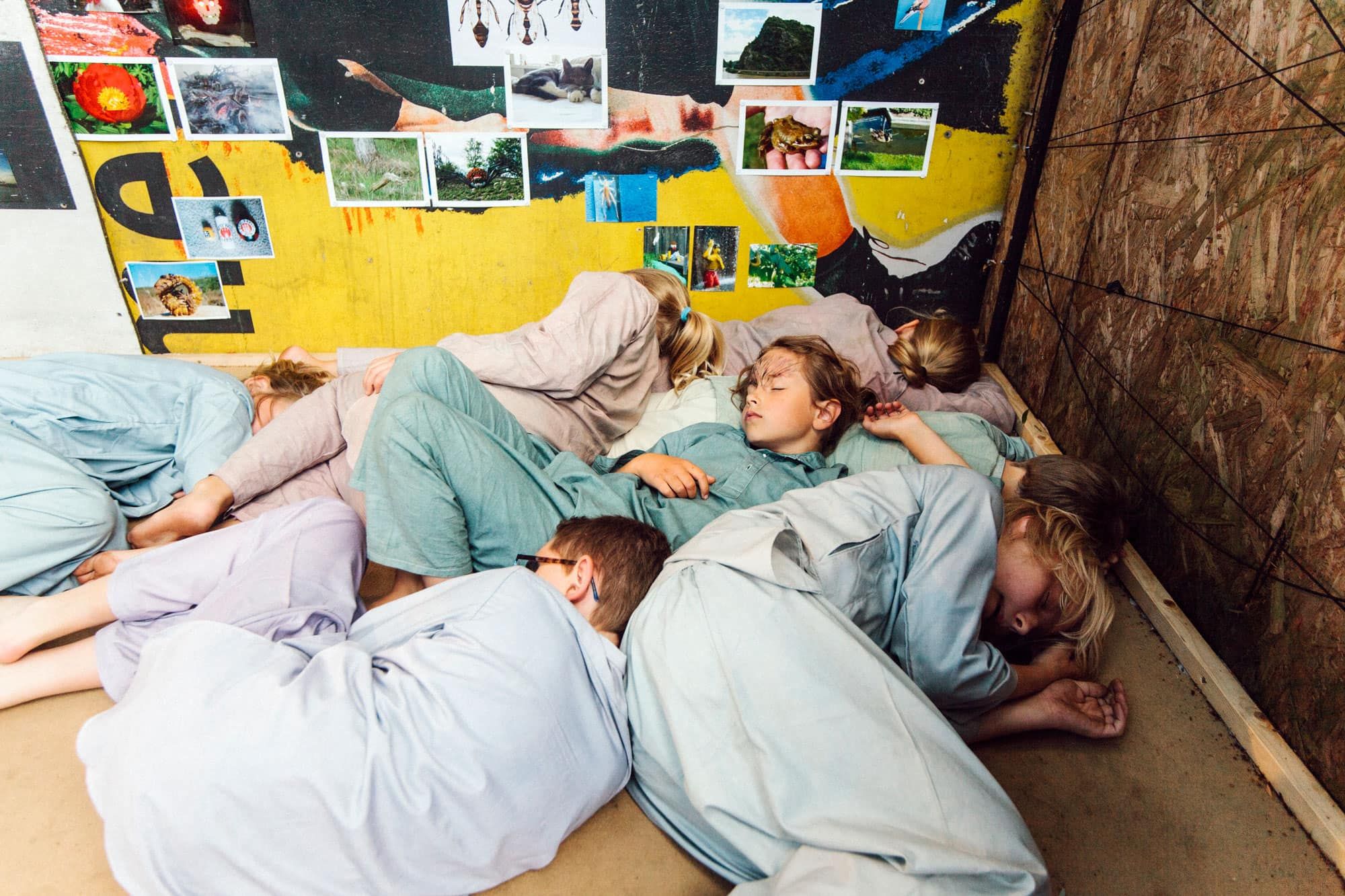 8/12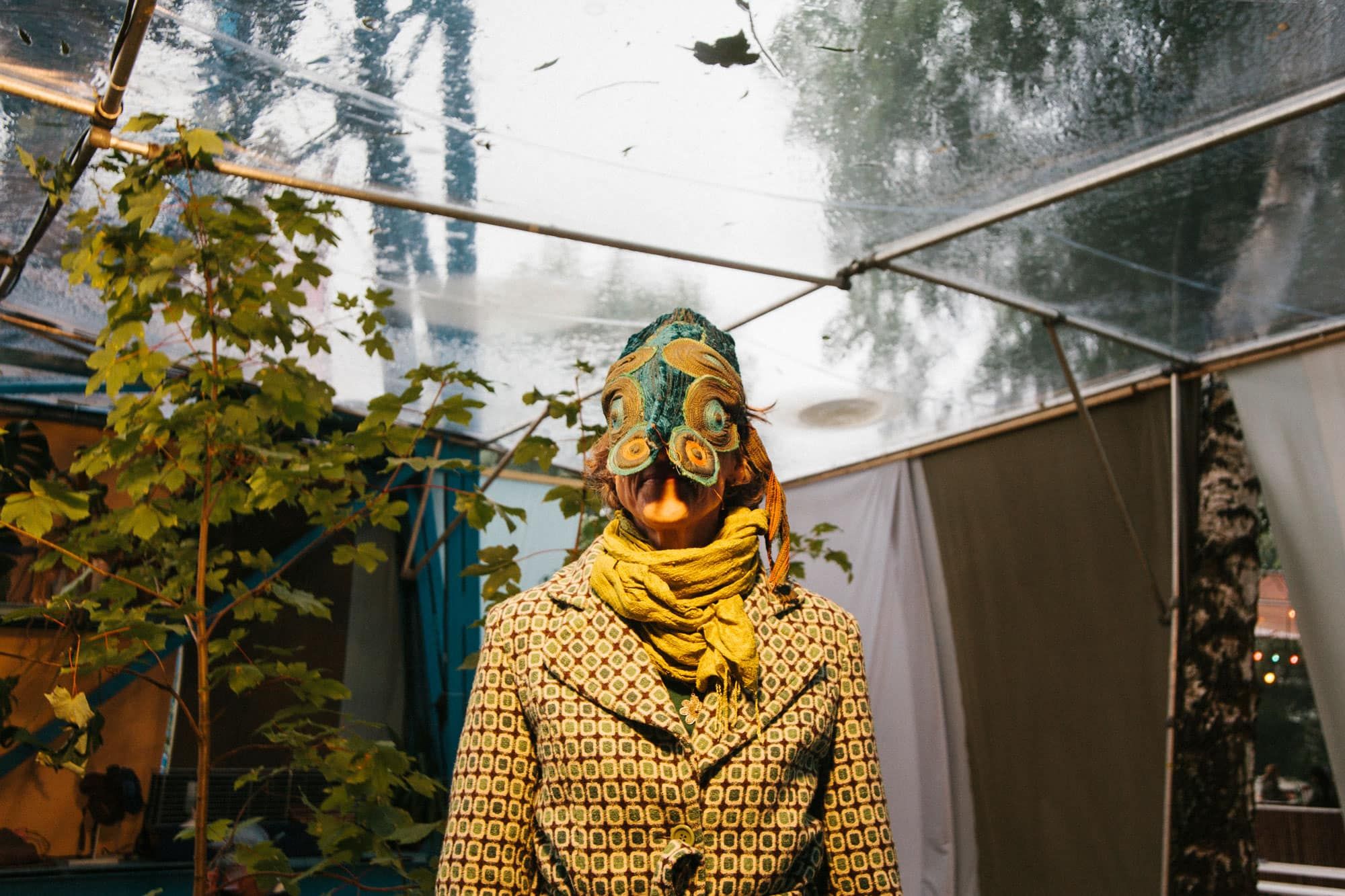 9/12
10/12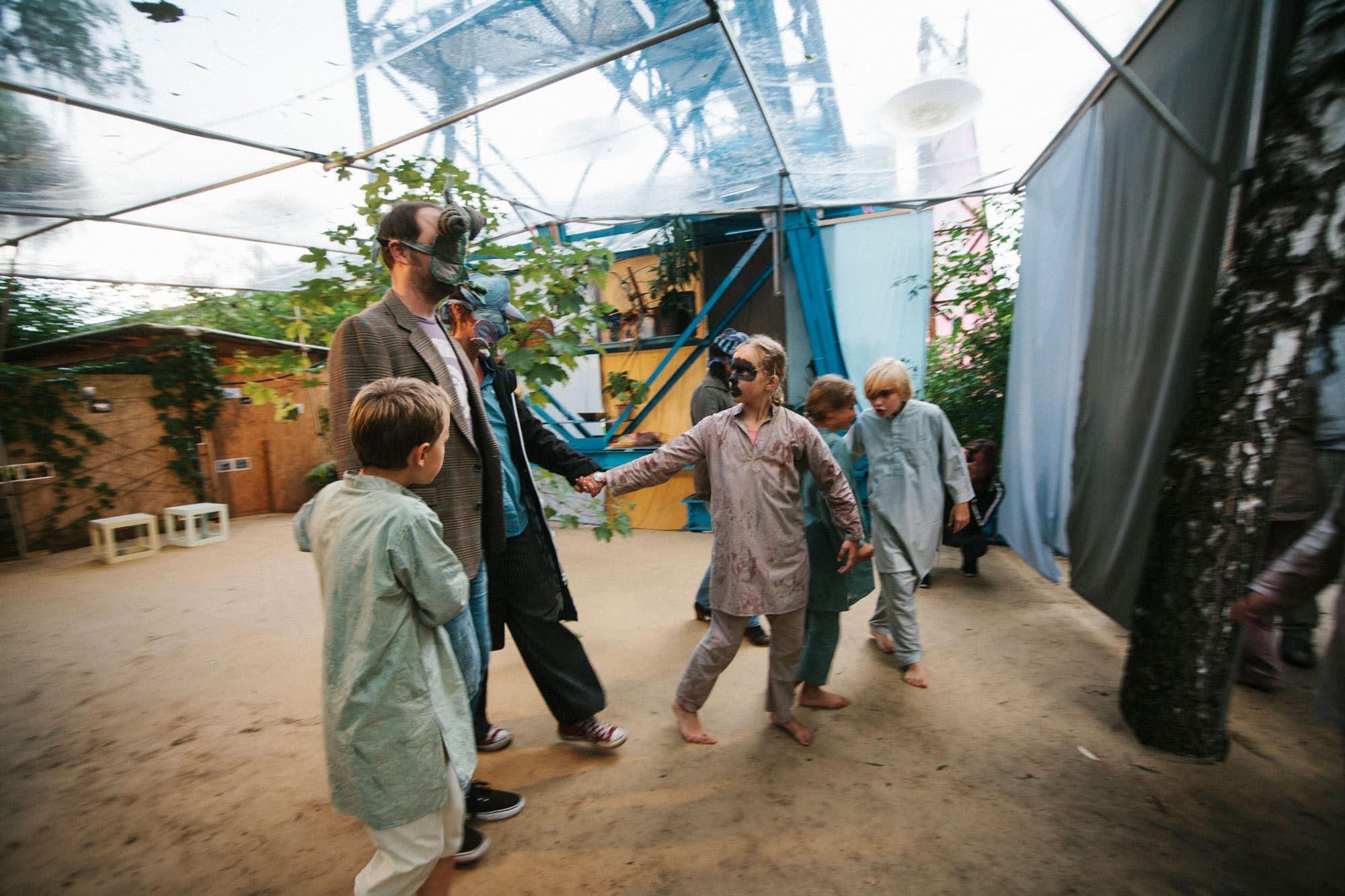 11/12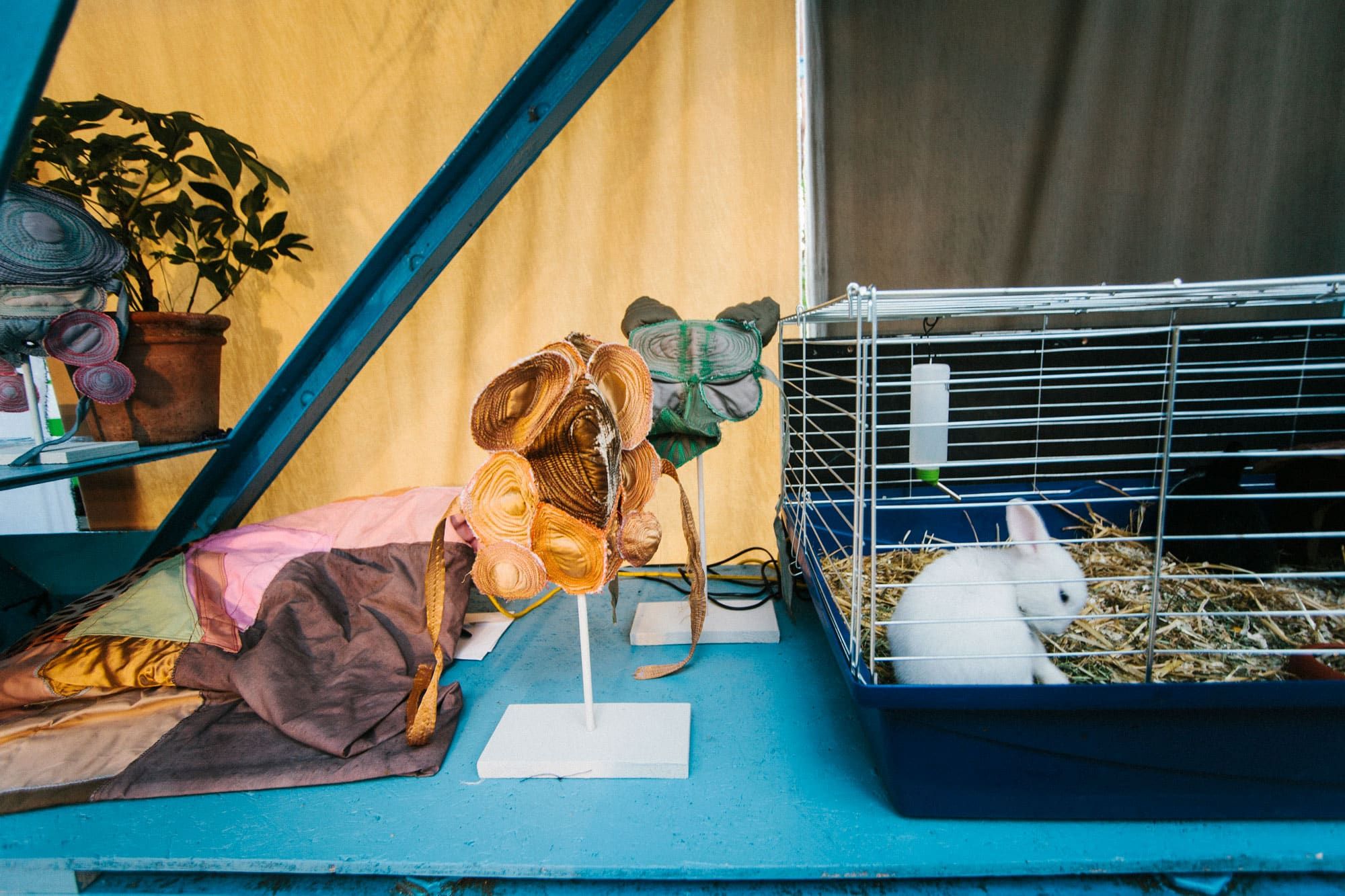 12/12
Premiere: August 20th, 2014
Internationales Sommerfestival Kampnagel
The children's world is outside – behind the yards, in dens and shrubbery, hidden from adult eyes. The bee-kids flocked together to a gang and found a place to be by themselves: They live together in hiding behind Holli's garden and sheltered by the theatre. Their place lies in the midst of soil, dirt and blossoms. Berries and herbs are their aliments. Little rodents, birds and a queen bee are their companions. Among these animals the children have savaged.
We don't know why they had been abandoned. Rumour has it that they are on the run and roam around. In their own world, estranged from ours, different rules and nearly forgotten dreams are existing – without parents, teachers or any control.
A team of artists built the shelter for the children. They created conditions for encounters between them and their guests. Only a few visitors are allowed to enter their place and take part in the community of the bee-kids. With proud eyes they peer at us and entice us into their world. They take us by their hands and never let go again. Maybe in the end they allow us a glimpse at their secret: »The Bee Treasure«.
Artistic direction, choreography: Tanzinitiative Hamburg, Barbara Schmidt-Rohr
Installation, scenery and costumes: Isa Melsheimer www.isamelsheimer.com [⟶link]
Choreography: Frank Willens, Maria F. Scaroni
Performance: Roman Blackstein, Bela Brillowska, Oskar Chodzinski, Fanny Cold, Anna Foth, Nikita Gusev, Jannis Jöns-Anders, Ella Simons
Collaboration: Eva Bernhard, Meike Klapprodt
Dramaturgy: Thomas Schaupp
Music, sound: Richard von der Schulenburg
Assistance: Marie Golüke
Make-up: Patrick Mai
PR: Anika Väth
Photos: Jens Hasenberg and Sarah Bernhard
Production: Tanzinitiative Hamburg, Schmidt-Rohr/Kästner in co-production with Kampnagel
Funded by: Kulturbehörde Hamburg, Hamburgische Kulturstiftung
Thank you: Winterhuder Zoo, Holli, Jens Hasenberg, Emilia Englert, Christian Scholz, to all helpers and all families